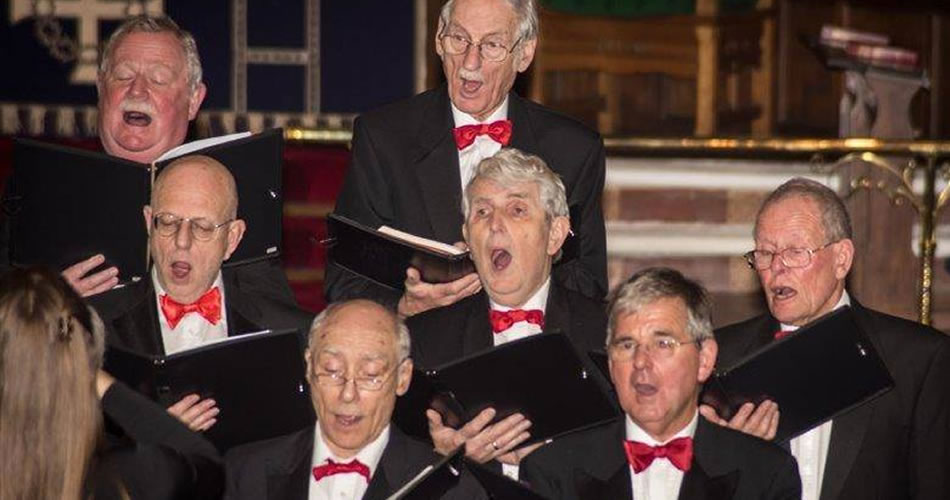 Our Spring Concert is taking place on Saturday 25th March in Priory Hall, St Dominic's School, Stone. In addition to The Armed Man, we shall be singing an arrangement of 4 Poems by Stuart Johnson.
The Armed Man: A Mass for Peace was commissioned by the Royal Armouries to mark the transition from one millennium to another. It reflects on the passing of 'the most war-torn and destructive century in human history' and looks forward in hope to a more peaceful future. The Armed Man is dedicated to the victims of the Kosovo conflict, whose tragedy was unfolding as it was being composed. It was first performed in 2000 by the London Philharmonic Orchestra and the National Youth Choir of Great Britain, conducted by Jenkins himself.
The texts were chosen jointly by the composer and the then Master of the Royal Armouries, Guy Wilson. A framework for the work is provided by the traditional Catholic Mass and includes settings of the Kyrie, Sanctus, Agnus Dei and Benedictus, some of which have become popular self-standing pieces to be heard, for instance, on ClassicFM. But what makes the work distinctive are the lyrics drawn from many parts of the world and from diverse religions and cultures. The music too is cosmopolitan in its inspiration.
The poignancy and relevance of the work is brought into sharp relief by the fact that the CD was released on 10 September 2001, the day before the tragic events in the United States.
The Four Poems which Stuart Johnson has arranged are 'Ozymandias' by Shelley, Wordsworth's 'Solitary reaper', The Pessimist and Tennyson's 'Blow, bugle, blow'.
We are being joined by cellist Millicent James and soloists will include Hannah Turner, Stone Choral Society's first Choral Scholar and other members of the choir.
Information about tickets is available on the Concert's page of this website. We hope to see you on Saturday evening.